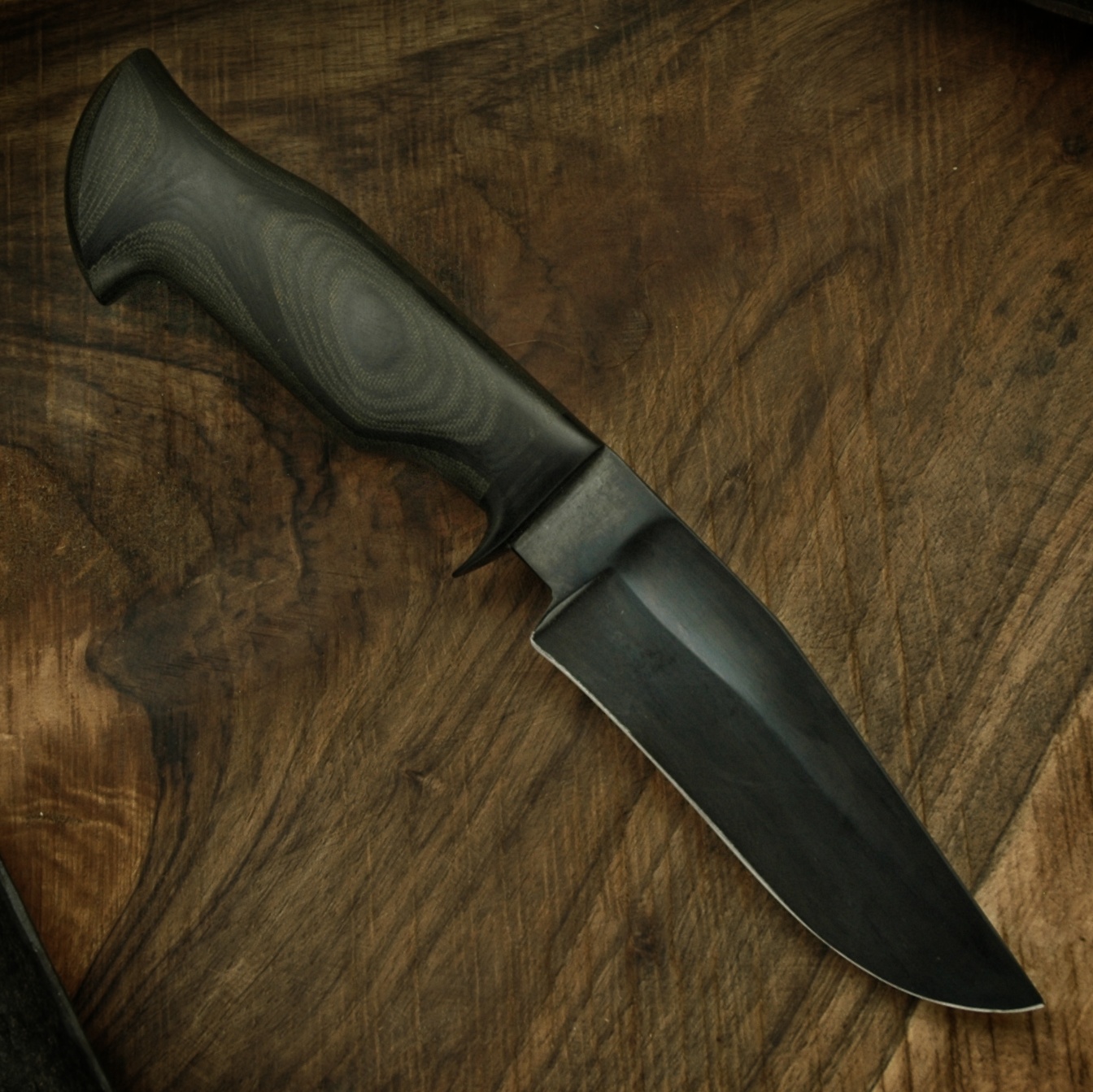 Hunter 5.0 Pre-Order
This is the February 2019 pre-order for my Hunter 5.0 model. There are 10 spots in total and by purchasing this, you will get 1 of 10 knives made in this small run. Production will start on February 25th and the knives will be completed 3-4 weeks from this date, then your knife will be shipped to you, complete with a custom fit sheath, and shaving sharp.
Blades will be forged from W1 high carbon steel and feature a fuller which brings the weight down and keeps the blade sturdy. Guards are G10, and handles are fully sculpted micarta which feel very secure and comfortable. The blades are blued for corrosion resistance and will be individually numbered 1-10. All knives come with a hand stitched, black leather sheath as shown.
This helps me as a maker to streamline my process a bit and get more knives into the hands of the people that want them, without them having to wait the 6+ months for a custom order. Feel free to message me with any questions about this knife or any others.
Thank you,
Aaron
sold out