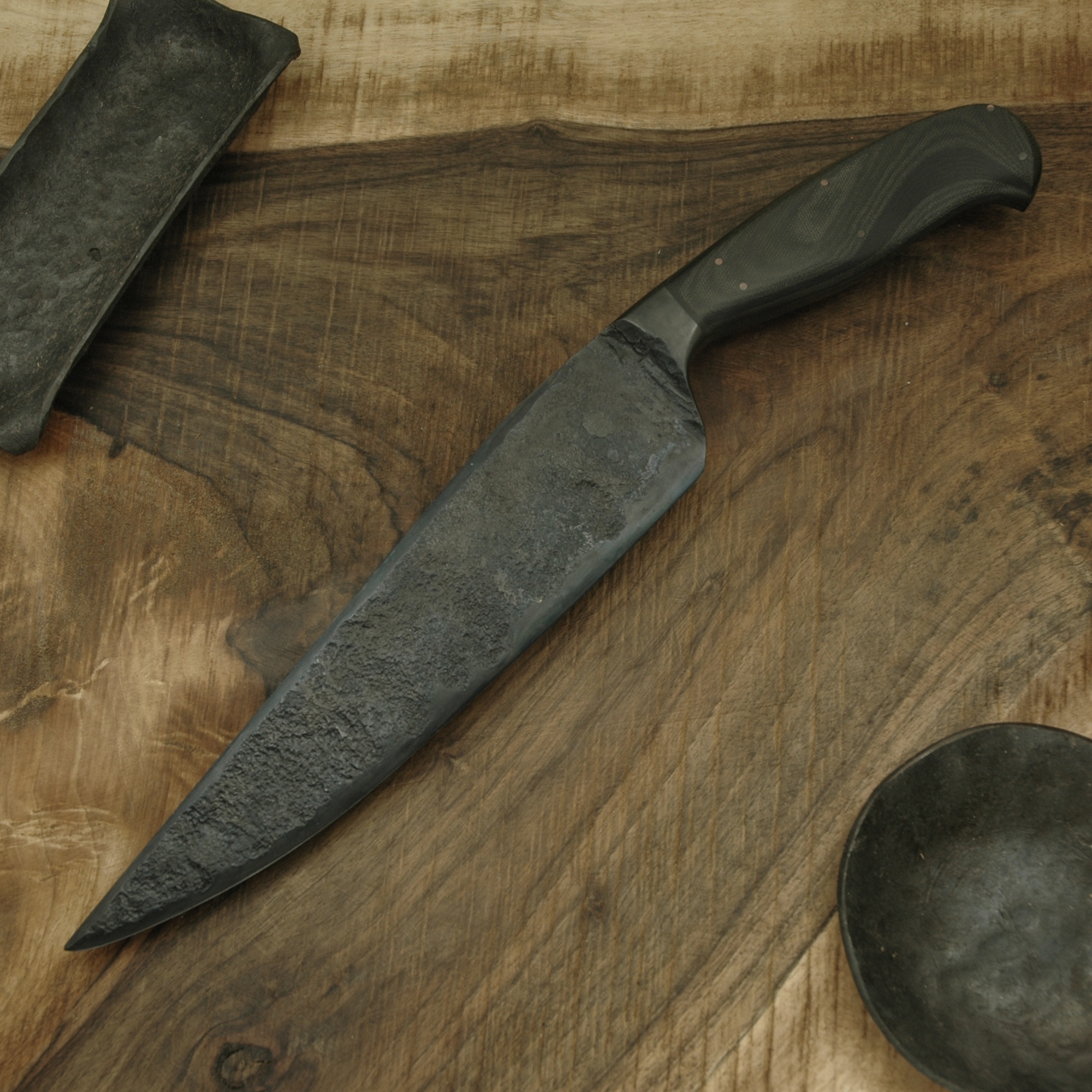 Camp Knife
This style of knife is meant to make trails, split kindling, prepare a gourmet meal by the campfire, whittle a marshmallow roasting stick, and handle many other heavy camp chores, all with more style than most. Or, if you just want to feel a bit more secure while hiking in the deep wilderness, get yourself a camp knife.
The blade bevels have been forged very close to final thickness to maintain the hammer marks, giving it a very rustic look. The handle is fully sculpted for maximum control and comfort for long days of slashing through bush, and with the balance point right at the front of the bolster, this large knife feels very light and fast which reduces fatigue.
Note: If you would like a leather or kydex sheath with this knife, please select from the options above.
sold out